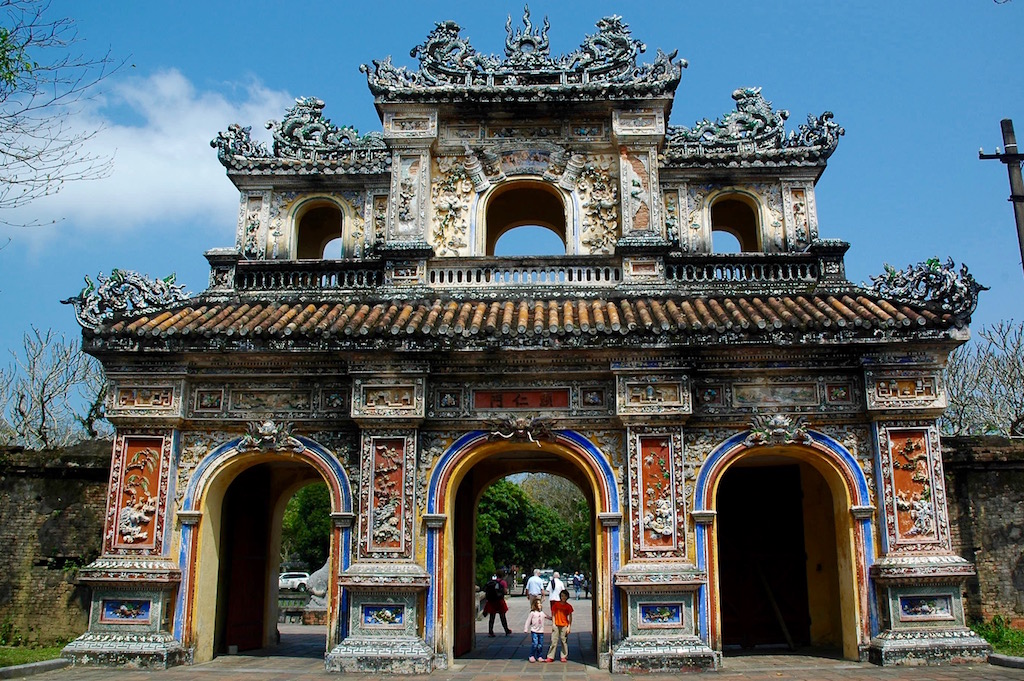 If you are considering a visit to Vietnam, don't hesitate. Our family's three-month stay there turned out to be one of the most enriching experiences of our travels in Southeast Asia.
Although Vietnam is not an easy place to visit (more on that soon), it is deeply rewarding. Its complicated history; established traditions; healthy cuisine; and open, friendly people–who tell fascinating and often dramatic stories of life in Vietnam, from past to present–make for a highly cultural trip.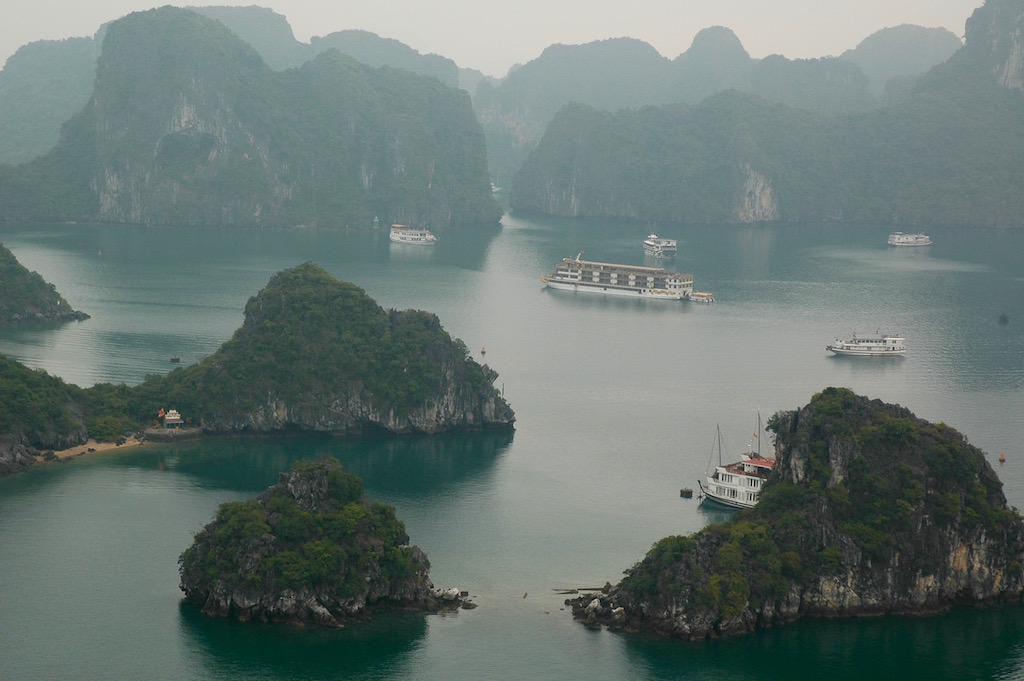 Because Vietnam has seen a lot of war with various nations over long periods of time, their culture, naturally, has been influenced by some of those nations. Chinese traditions, such as burning spirit money for ancestors, hold strong here; French rolls are a staple in Vietnamese sandwiches, called banh mi, and French colonial architecture can be found in a number of cities and towns, mostly in Hanoi; their modern language is a collision between spoken Chinese and written French; and among the educated, you'll find those who speak French, Russian, and now English. Vietnam is truly multi-dimensional!
Three Regions to Visit
Politically communist, the Socialist Republic of Vietnam is a long, narrow country that spans 1,650 kms. (1,025 miles) from north to south along the South China Sea. Due to history and geography, the country naturally divides into three regions: north (next to China), central, and south, with each region offering a distinct cultural experience. The north gets cold enough to see snow while the south remains hot and humid all year around. This makes for a diversity of terrain, agriculture, and cooking, not to mention way of life.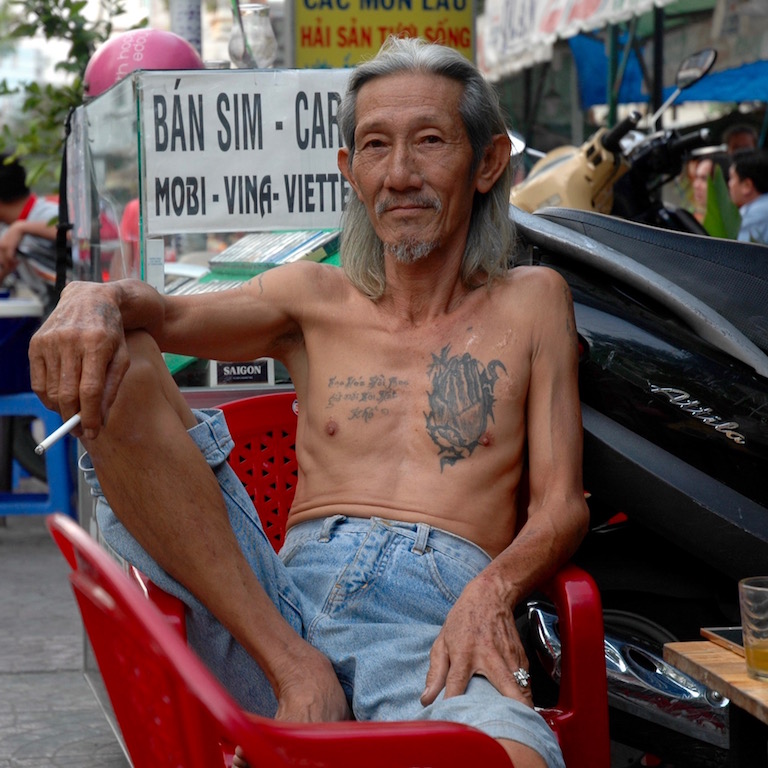 To really see Vietnam, you should visit all three regions. I recommend starting with the north (or south) and working your way down (or up). Pay attention to the weather, though, so you don't end up on the rice paddies of Sapa in the north when it's snowing.
In all three regions you'll find war remnants, such as former prisons and captured American war planes; lively cities or towns; beautiful landscapes; awesome food; and a multitude of cafes (Vietnam has a strong coffee culture!). In large cities or tourist destinations, you can also keep kids happy with waterparks, video arcade centers, drop-off play areas, and even the occasional amusement park. Also, the Vietnamese in general are very social: families and friends gather around small tables and chairs at sidewalk restaurants or cafes and socialize for hours in the afternoons or evenings.
A Warning About Scams
I have written before about the street-level scams and cons in Vietnam. Yes, vendors will give you grossly inflated (and wildly fluctuating) prices at the street market; unscrupulous taxi drivers will trick you into paying double or more; vendors may give you the wrong change back, or no change at all.
It is very disheartening. But the good news is that most people are honest, friendly, and helpful, insisting you keep your tip money, inviting you for lunch, or giving you small gifts. All I can advise is to not let the scams distract you from the bigger picture of what Vietnam has to offer: an awesome, cultural experience.
I also found this list of tips for first time visitors to Vietnam invaluable. Read it before you go!
Traveling within Vietnam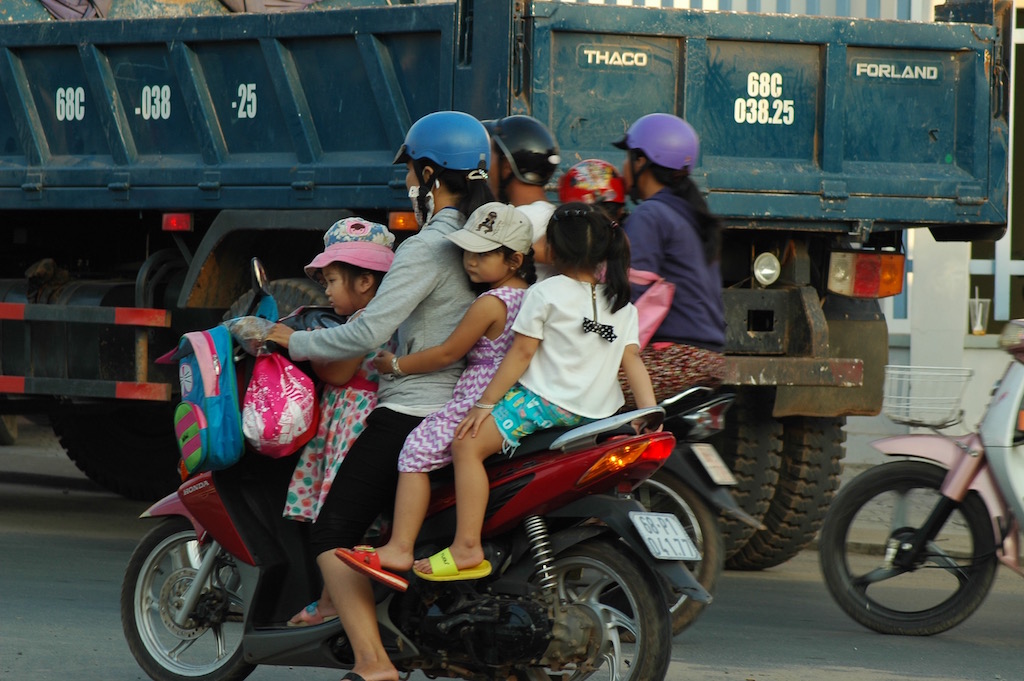 The best way to travel from one region to another? Train. We traveled from Hanoi in the north to Hue in central Vietnam on the overnight sleeper train, which was a great experience. For more information, see this page.
Don't overlook the possibility of cheap flights, though. With only three days notice, we bought tickets on Air Asia to fly from the southern island of Phu Quoc to Hanoi in the north for just $40 a person! This was in late January, 2016.
For shorter distances, you can rent a car, motorbike, taxi, or even a motorcycle taxi. Whenever possible, stick with one of these two taxi companies: Vinasun or Mai Linh, which tend to be the most honest.
South Vietnam
South Vietnam, which Americans (and Australians) fought to help protect from north Vietnam's communist takeover in the 60's and 70's, is hot and humid all year around. Its Mekong River Delta is lush and rich with markets and village life. Major destinations in this region are as follows.
Ho Chi Minh City (Saigon)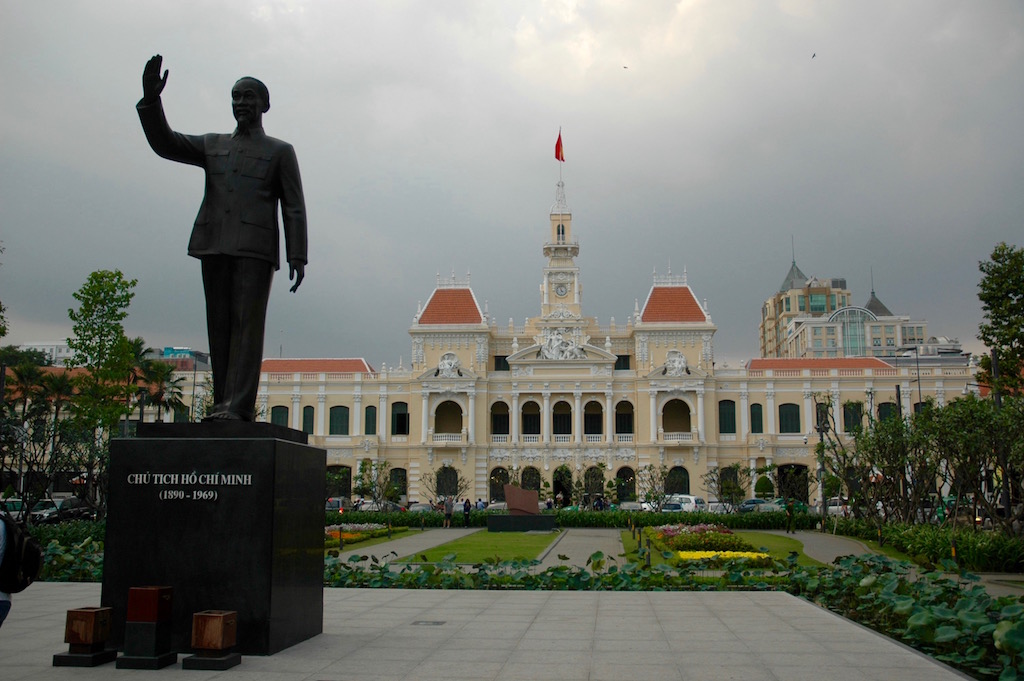 This former capital of south Vietnam played a major role in the American-Vietnam war. Today, it is a densely populated, loud (all those scooters!) city, with a youthful, growing modern culture. For a complete list of top sights, see my blog post on The Top 10 Things to See and Do in Saigon.
Mekong Delta (Can Tho)
If you want to experience village life and colorful floating markets, arrange for a homestay in Can Tho, or one of the smaller villages of the Mekong Delta. For more information, see this page.
Nha Trang
This is a large, popular beach resort city with plenty of amenities and things to see and do for the whole family, including scuba diving and playing at the waterpark. For more about this city and what to do there, see this good write-up by Travelfish. Note: We did not visit this city on our trip.
Vung Tau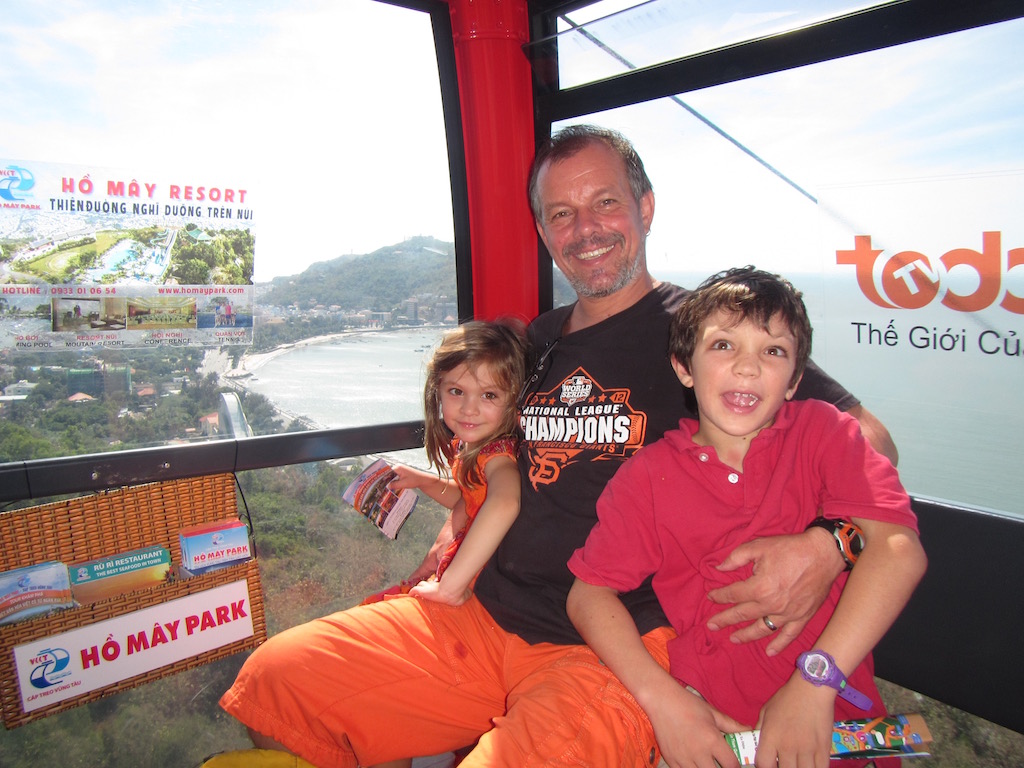 Located two hours south of HCMC, this smaller, laid-back beach town is a popular weekend get-away for the city dwellers of Saigon. Every Saturday morning, huge buses unload at parking lots on Back Beach, and on Sunday, they refill and disappear again. A large number of Australian expats also live here, most retired, and mostly living in the Front Beach area. This is not a known destination for international tourists, but the benefit is that it is an easy two-hour hydrofoil boat ride from HCMC.
Sights in Vung Tau: restaurants and bars around Front Beach, Christ's statue, the Beach Club on Back Beach (where you can rent a surfboard or kite surf), the waterpark and amusement park of Ho May (you ride a gondola to get there), the night market behind the Imperial Hotel (where you'll find an amazing selection of fresh seafood). For the younger kids: the drop-off play area in the Lotte Mart is great (avoid weekends, though), and the play area in Lam Son Square mall, which also has a nice movie theater.
Dalat
This destination is becoming more popular with tourists, as it promises beautiful landscape and waterfalls as well as outdoor activities. For what to see and do there, see this list. Note: We did not visit Dalat on our trip.
Phu Quoc Island 
The government has invested heavily in turning this island into the next big, high-end resort, like today's Bali or Phuket. Their airport only opened in 2012 and while in Phu Quoc, we saw a lot of heavy construction as five-star resorts were being built. It has some fabulous beaches, such as Long Beach, Star Beach (the best), and Coco Palm Beach, and most tourists make this island their final stop on their Vietnam tour, to unwind and relax before heading home. Especially along Long Beach, there are plenty of restaurants and bars, fresh seafood, markets in downtown, and scuba diving and snorkeling. For the kids, there's also VinPearl, a huge amusement park and waterpark, which was the best we saw in Vietnam. Need more ideas? See this guide.
Central Vietnam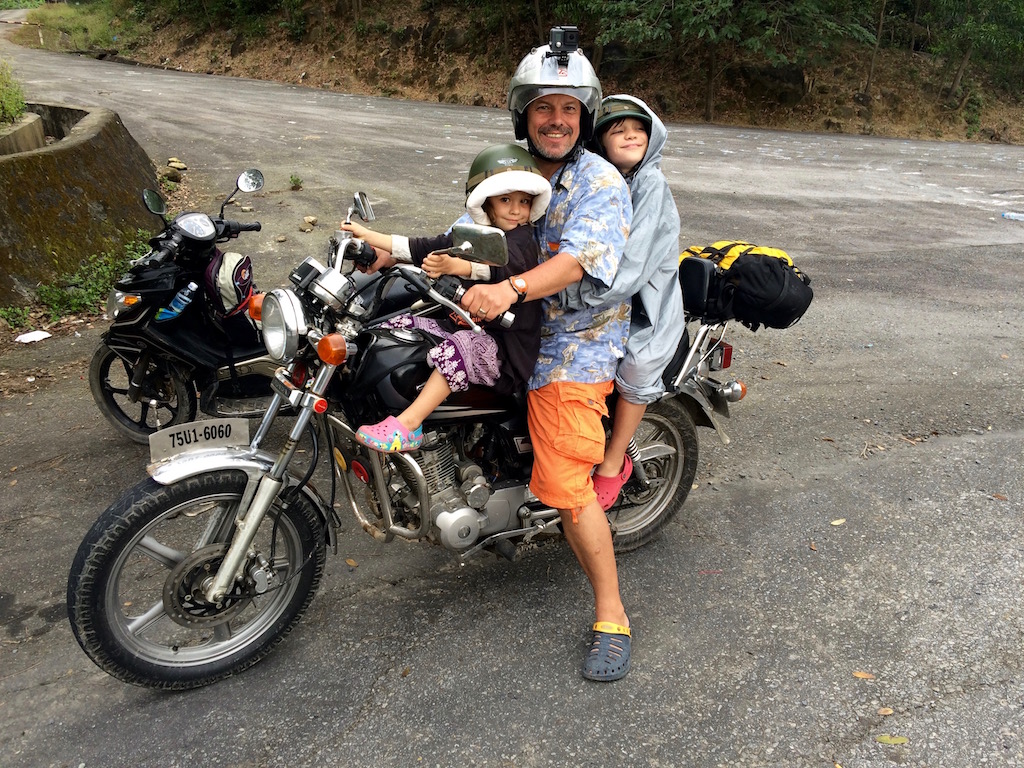 The two main stops in central Vietnam are to the first two following cities listed below, located about a five-hour drive apart from each other. If you want to see both you can go from one to the other via car, taxi, bus, or train, but we opted to go by motorcycle! That's right, we got two motorcycles, took one kid each and drove from Hue to Hoi An while the company we used delivered our luggage. It was awesome!
The third city, Danang, is close to Hoi An and functions as a good base for exploring the area if you prefer its larger, more modern feel.
Hue 
This is Vietnam's former capital and the main attraction here is the Imperial City (the Citadel). It is stunning and within its walls are so many stories of life during the Nguyen Dynasty (glad I wasn't there at the time!). Others like to visit the demilitarized zone (DMZ). There is more to see and do in Hue and the area: see this list.
Hoi An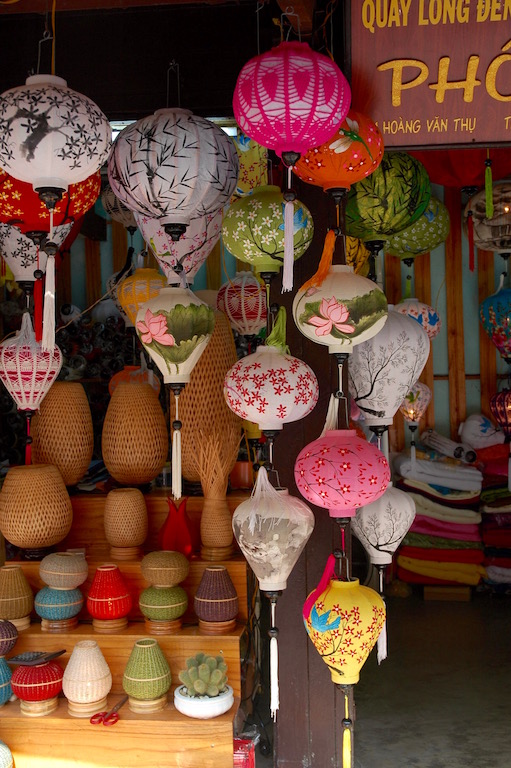 This is a picturesque town known for the beautiful lanterns that decorate the night in the ancient town by the river. That ancient town is also a UNESCO World Heritage Site. In addition to being very cute, with small winding walk streets and dozens of boutique shops and restaurants, it is also very touristy. Note: Vendors at ticket booths will insist you pay to enter the ancient city, but know that you DO NOT HAVE TO PAY; you only need to pay if you want to go inside any of its historical buildings. Just smile and say thank you, and walk right in with the others.
Outside the town within a five minute motorbike drive or 30 minute bike ride is a very nice, relaxing beach. I also highly recommend seeing nearby Marble Mountain with its gorgeous pagodas and marble caves. For more on what to see and do here, see this list.
Danang
Danang is the big, modern city of central Vietnam, located on the coast about 30 kms. north of Hoi An. If you are driving (or motorbiking) between Hue and Hoi An, you'll go through Danang on your way. It offers plenty of white sand beaches and rows of upscale restaurants across the street from that stretch of beach. In town, you'll find a few sky scrapers and modern malls, and by the Han river, some beautiful bridges. For more about Danang, see this page.
North Vietnam
Hanoi
Hanoi is the capital of Vietnam, and we fell in love with it, staying an entire month in the somewhat upscale West Lake area just behind the flower market.  This city is larger, more spread out (so less dense and noisy), more modern (with all the amenities), and has far more cultural offerings than Ho Chi Minh City (HCMC) in the south. Top things to do: shop, eat, and wander through the Old Quarter; walk around Hoan Kiem Lake, see a water puppet show, visit the Temple of Literature and the Hoa Lo prison (known to American vets sarcastically as "Hanoi Hilton"). There is much more to see and do in this very livable city.
Halong Bay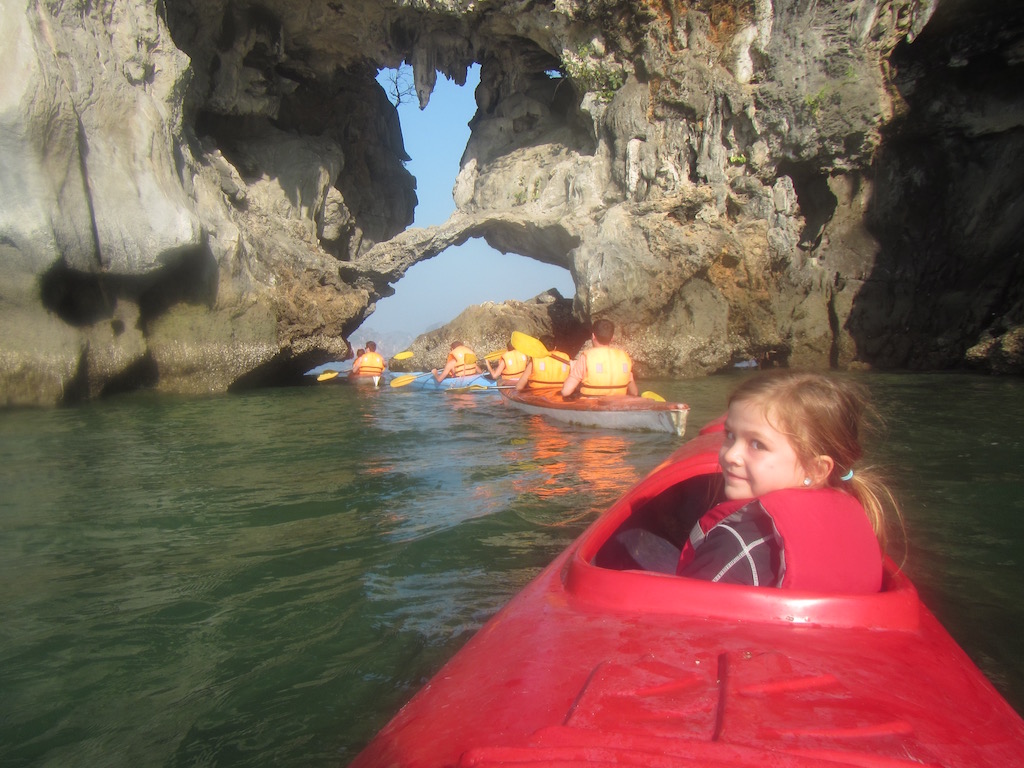 This UNESCO World heritage site is an absolute must-see. These phenomenal limestone rocks that jut out of the bay are simply stunning! To see them properly, you'll need to stay overnight in a boat you book with a tour company. We used Vega Travel and booked from their office in Hanoi's Old Quarter. They were excellent, and we wished we had booked for two nights instead of one. We got to kayak through those gorgeous rocks, see the spectacular Surprise Cave, and hike to the top of Titop Mountain.
Sapa
Nestled into the hills, Sapa is known for its trekking and gorgeous views of multi-tiered rice paddies. We did not make it there, as it was not the right time of year while we were there. For more information, see this page.
This blog post, including photos, is copyrighted (c) 2016 by Cindy Bailey Giauque and is an original publication of www.mylittlevagabonds.com. Please join us on Twitter and Facebook. Happy travels!