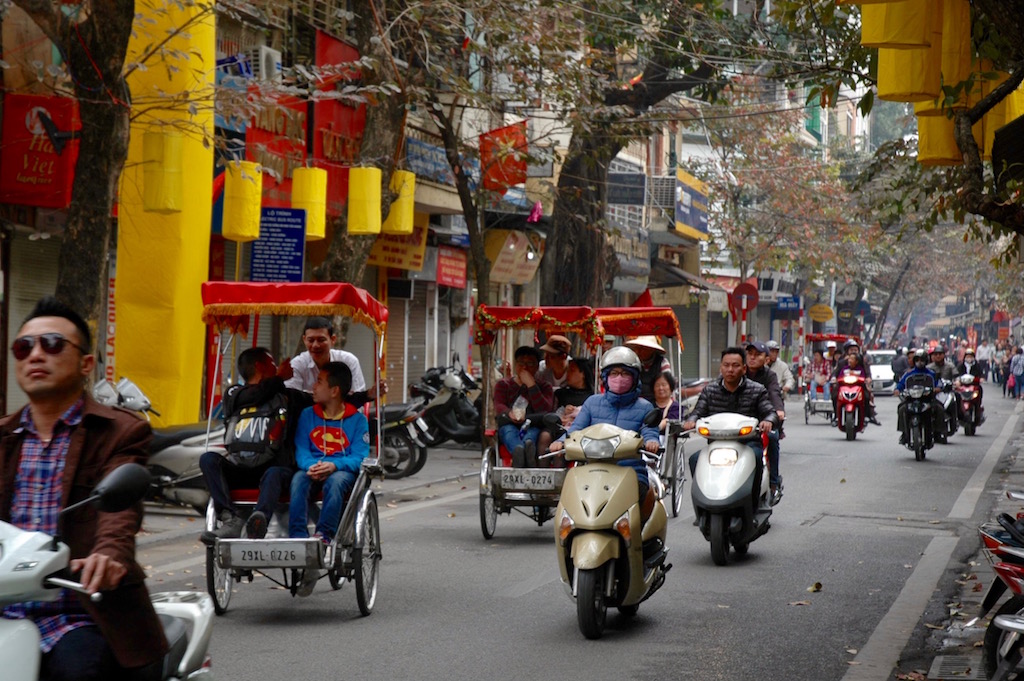 If you follow this blog, you might have figured out that I'm a little fascinated with the traffic in Southeast Asia. I've already written about how to cross the street in Bangkok. In this post I want to show what traffic is like in front of the popular flower market in Hanoi just before the big Vietnamese Tet holiday vs. what it's like the day OF the Tet holiday, when everyone is visiting family, because the contrast is so dramatic! There's a reason why the first video is almost two minutes long and the second one is less than a minute.
Here is the video of crossing the street in front of the flower market just before the Tet holiday. I'm on foot, attempting to cross that street!
And here is the street in front of the flower market on the day of the Tet holiday. We're on motorbike, now that it's safer for us to ride one!
This blog post, including photos, is copyrighted (c) 2016 by Cindy Bailey and is an original publication of www.mylittlevagabonds.com. Please join us on Twitter and Facebook. Happy travels!