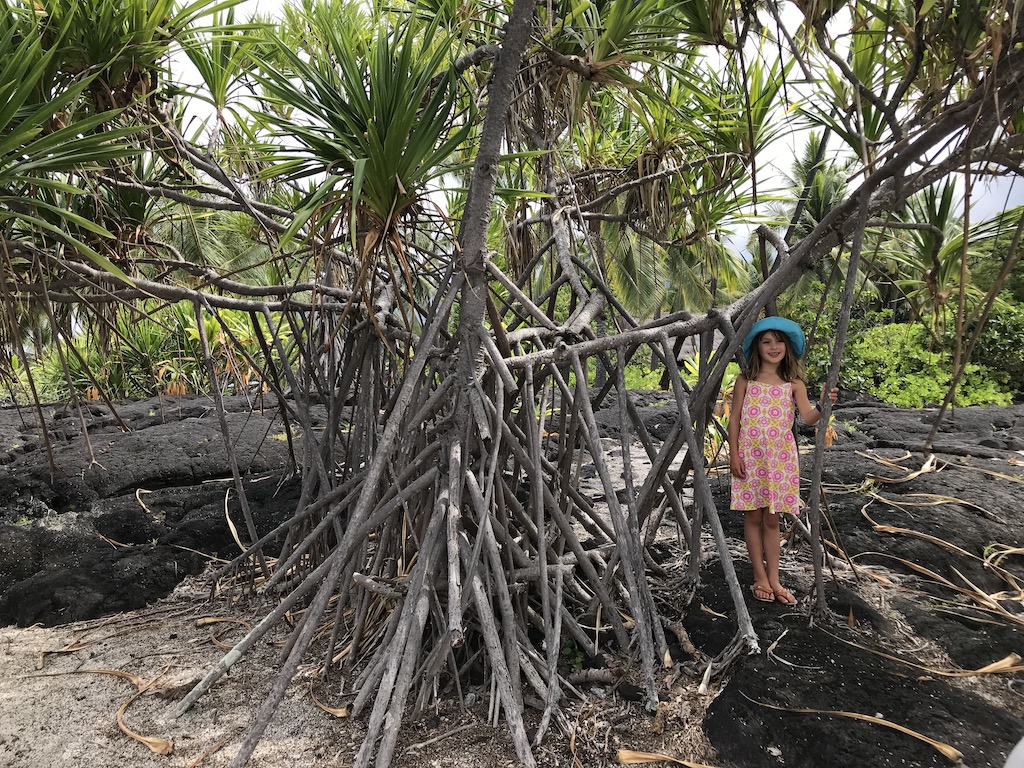 We never intended to stay in Santa Cruz, California long before pushing on, back to our travel life. We're just making a fuel stop, we told ourselves and anyone who asked. We needed one or two years to put money back in the bank, take a break from homeschooling our kids, and rest from our oftentimes seat-of-the-pants style of travel. We needed to hunker down and plan for longer, slower, more purposeful travels. That was the intention, anyway.
But things happen.
When we first arrived in California after two and a half years of global wandering, we stayed with friends in Silicon Valley, where we used to live. We felt the tension of tech life and decided to escape to Santa Cruz, a nearby coastal town. Our thinned out bank accounts could handle an AirBnB there only because it was off-season, in the thick of massive, historic rainstorms that brought thousands of pounds of driftwood to the beaches and often closed down Highway 17, the winding artery that connects the beach town to Silicon Valley, over the hill. 
Even after Pierre got a job in Fremont, way up over the hill, we decided to stay in Santa Cruz. We loved the smell of the salty air and redwood trees, and felt shielded from the stress of the Valley. We enrolled our kids in a small school 10 miles up the coast and went about trying to rest and make money for our next escape.
But there would be no rest. At first, we simply got pulled into the powerful magnet of modern living: commutes to work, making lunches, school events, birthday parties, doctor's appointments, dentist appointments, online client meetings, car pools to school, doing the dishes and laundry, and the list—you know which one I'm talking about—goes on.
But then, we also got hit with a series of catastrophes.
In the summer, after bumping around in temporary rentals, we finally committed to a one year lease on a large, three-bedroom condo, technically our fifth location since returning. We allowed ourselves to accumulate things again, but remained wary of every item that went through the door. We wanted to stay light, so we could in a moment's notice dash off again. Friends donated furniture and clothes for the kids and we hit garage sales every weekend, rounding out the last items with a trip to IKEA. Finally, we had a home again, a comfortable, inviting place to live while we worked to rebuild our bank accounts.
Five months into living there, exactly one year ago, we found ourselves in December, prepping for grand plans in the new year when, one by one, we all got bad colds. I should have recognized that as an omen. On New Year's Day, 2018, a homeless man threw a rock into our bedroom window and the whole thing came crashing down. Another omen. Was something telling us to get out of there? We were already suspicious of the place because the kids and I seemed to be tired and sick often. Was there mold in the walls, we wondered?
It took four days to repair the window. In the meantime, Pierre had placed cardboard over the hole and I continued to sleep closest to the open window, the near freezing air aggravating my cold. Nevertheless, I pushed through my illness to finish up client work.
A few weeks later I went to the doctor to find out why my cold wasn't improving. It turned out I had mono, as in the mononucleosis virus. For months I could barely function. Too weak, fatigued, and ill to move from my bed or the couch or even speak, I laid flat all day and night and watched movie after movie. My time collapsed into a black hole. Pierre had to do everything, and I relied on a network of friends to get the kids to school. 
It would be six months before I could be up and about again, and even longer before I could function well enough to work.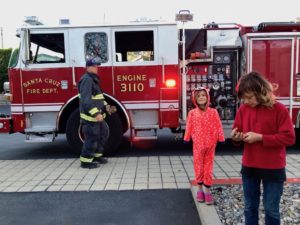 In mid-April, while I was still mostly bedridden, our condo got flooded with contaminated water from a broken fire sprinkler hose in the empty unit above us.  It happened in the morning while I was readying the kids for school, Pierre already at work over the hill. It was raining in our condo, and Julien and I rushed to save our electronics and official documents alongside the firemen who knocked out chunks of  ceiling to better release the water. We managed to rescue a few extra items as well, stuffing everything into my Honda CRV, but all else, we lost. Because the water was contaminated, we couldn't keep anything it touched, including furniture, beddings, clothes, rugs, toys, books, stuffed animals, and more. 
Not only did we lose most of our newly acquired possessions, but the flood also set my illness back a month and immediately displaced us from our home. We hauled our carload of items from one temporary location to another for three weeks until we found another, smaller, cheaper home with a new one year lease. By the time we moved into this duplex in May, it would become our tenth location in a little over a year. We still moved around, but not in the way we wanted.
We pushed through the summer, slowly re-acquiring furniture and other items, mostly through the donations of friends, while I focused on my health and took care of the kids, and Pierre continued his schlep over the hill for work. In August, Julien started public middle school, a regular five-day program this time, a challenge with his ADHD, and we had Lily start at a new school too, so we could simplify our lives by not having to do the lengthy drive to their old school.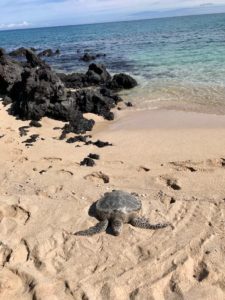 By August I was healthy again and my strength had mostly returned (pause for tremendous gratitude here). We celebrated with a quick trip to the Big Island of Hawaii just before the kids started school. I thought, once the kids are settled back in school, we can pick up where we left off in January: to plan for future travel, among other ambitions.
But 2018 hadn't finished with us yet.
During Lily's first week of school, she was behaving oddly and had symptoms which I attributed to anxiety (she's shy in new situations). She had lost a lot of weight, refused to eat, drank lots of water, and was up nights. 
By the time I brought her to the doctor a week later, she had started breathing irregularly. Suddenly, Lily was in an ambulance headed to the emergency room, and from there, airlifted to Stanford's Children's Hospital in Palo Alto, where they saved her life. We were shocked to learn Lily has Type 1 Diabetes, a genetic, auto-immune condition in which her body kills off the insulin-making beta cells of her pancreas. She would need to be on insulin for the rest of her life, and her blood glucose numbers, which we've found to be slippery and sneaky, would have to be managed every day and night.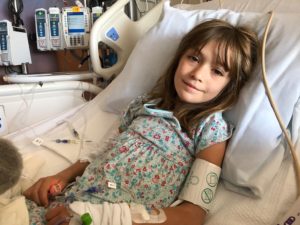 Just looking at all the medical supplies needed to keep her alive made me cry. She can still do anything she wants, as the doctors said, but I know she won't be able to travel (or live) as spontaneously as before. She will need to plan how much insulin to take with her, how to keep it cool enough not to spoil, where her next supply will come from, and what health insurance she'll need to keep her supplies affordable.
Her disease wants to tether us to one place, to rely on the good insurance we have through Pierre's job to accommodate her. We won't be tethered. We will find ways to travel that will be safe for Lily. 
It's interesting that for the two and a half years we roamed the globe, mostly through Southeast Asia, none of us got seriously ill or injured. It took settling down in one of the wealthiest countries in the world for us to experience the biggest challenges to our health and well-being. That is something to think about.
It's December again, and our kids are overcoming colds, but I am healthy, and our new, smaller home is warm and cozy. We're adjusting to life with a diabetic child and Julien's school just granted him support for his learning issues. Pierre is still working the corporate job to keep us all going, for now.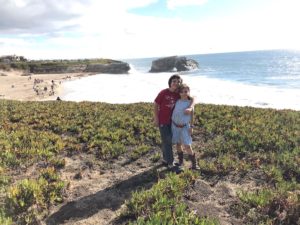 We have found our way out of the tangled mess of 2018 and can start fresh with our promises for the coming year. We take with us the lessons learned from our catastrophes: mostly, for me, to be patient and at peace with doing less; to be grateful, tens times over, for what we have, wherever we are; and to live more in the present moment. What a gift this moment is! We can create an adventure right where we are, right now. 
This blog post, including photos, is copyrighted (c) 2017 by Cindy Bailey Giauque and is an original publication of www.mylittlevagabonds.com. Please join us on Twitter and Facebook. Happy travels!