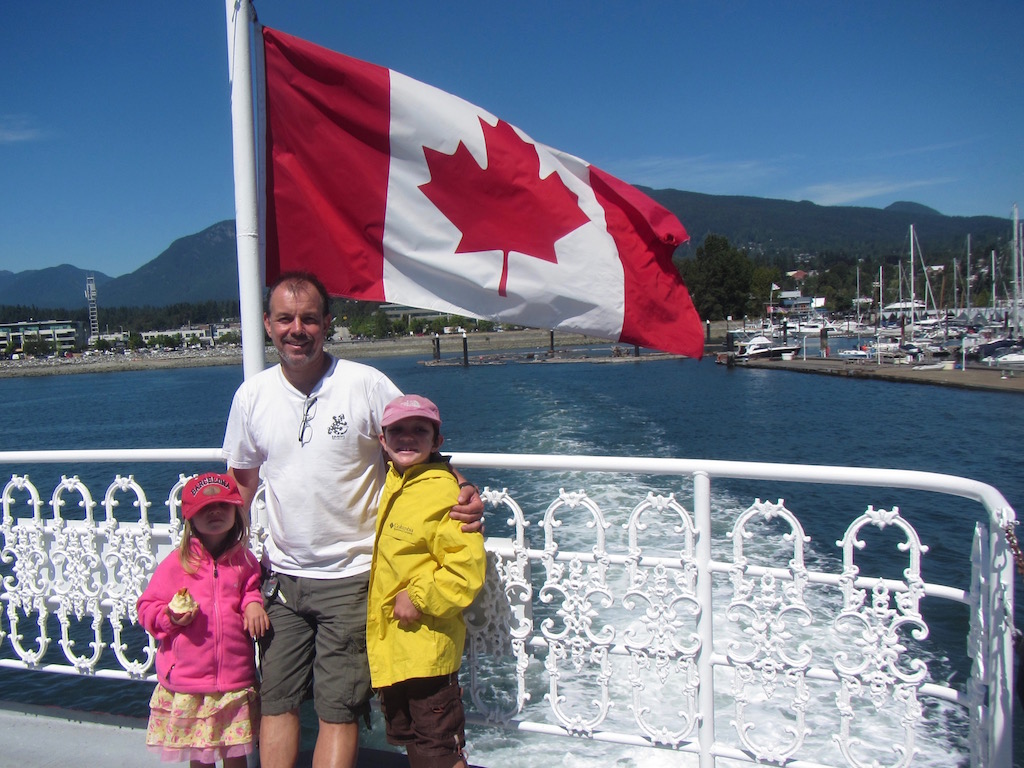 The 2016 U.S. presidential election has come to its final, shocking conclusion, and Americans around the globe will need to live with the results.
Unfortunately, the kind of isolationist policies and racist remarks spouting from our now leader doesn't really help our reputation as Americans out there in the world beyond our borders.
So…. What can a traveling American do? Well, how about just calling yourself Canadian?
It's Happened Before
While in London last week, I read in The Independent, a British newspaper, that Google searches for "How Can I Move to Canada?" increased by 350% after Trump's success in the primary elections back in March. I imagine that number is much higher today, just after the election. (Actually, I just heard that the Canadian immigration website has crashed. Hmm…)
This is not in fact the first time Americans have thought about fleeing their country after an election, or started posing as Canadians while abroad to counter anticipated dislike, or worse. It happened often during the George W. Bush years, for example. The Atlantic Monthly has covered this topic, having Americans write in and tell if and why they posed as Canadians while abroad, which I found to be an interesting read.
I will never forget my own (minor) anti-American incident that took place in Switzerland during the Bush years. Pierre and I had just gotten married and were visiting friends in the resort mountain town of Crans-Montana. One of our friends was hosting an outdoor PR event there and invited us to the pre-party. I remember drinking champagne with others, as the star chef came out to greet people. He was jovial and laughing as he spoke with us. At some point, he asked me where I was from. I speak French with an accent that people can't place, and so I told him, I am American.
Immediately, his eyes glossed over and shifted their view from my face to just left of my face, seeming to look at someone beyond and behind me.
I started to explain that my mother is from the Seychelles, which is French in culture, and that I grew up mostly in Europe, but it did no good. I could not form any bridge back to him. I no longer existed. He ignored me and casually moved on to the next person, putting his back to me. Pierre also couldn't believe it. It felt chilling.
Flash forward to our recent travels through Southeast Asia this past summer, when Trump was campaigning. When we visited Borobudur in Java, Indonesia we were swarmed by a gaggle of sweet, giggly young girls in head scarves wanting to take pictures with our kids and asking us questions about our impressions of Indonesia, which is predominantly muslim. They were enamored by Hollywood movies and infatuated with white skin. One young woman brazenly asked, "Do all Americans think we are terrorists?" Wowa, I thought.
When shop keepers in Bali, Indonesia asked where I was from and I said America, they would always say, "Obama!" with smiles and two thumbs up. They love Obama, in part because he went to school in Indonesia when he was little, but also because he is openminded. But their brows furrowed when they spoke of Trump. One shop keeper said, waving her finger at me as she spoke, "A terrorist is very bad, but a muslim is not a terrorist!"
An expat friend in Thailand tells me that his American friends tell everyone they're Canadian, and always have. There are certain countries in which Americans are particularly disliked, and in those places, when one's safety might be in question, it may be wise to hide behind the Canadians. Or, of course, just not travel to those places, for now.
The Truth
Although I actually am Canadian (by birth) and Swiss (through marriage), I've not yet claimed to be anything other than American, although, I might add, I've also never faced a threat to my safety because of my nationality. It is my belief that as we travel most people will continue to connect with us first as individuals, with hearts and souls and core values not so far removed from their own. I believe in my friend Dionne's fear-smashing campaign to create "world peace one friendship at a time." In other words, I believe in our shared humanity.
Yet, there may be those who will see our negative stereotype first, who may judge us by America's foreign policies first, and those people may not be as open or kind. We will just have to roll with that, as we've rolled with all our other travel challenges. We may even just tell people we're Swiss, as Pierre has always done anyway, because, well, we are!
This blog post, including photos, is copyrighted (c) 2016 by Cindy Bailey Giauque and is an original publication of www.mylittlevagabonds.com. Please join us on Twitter and Facebook. Happy travels!