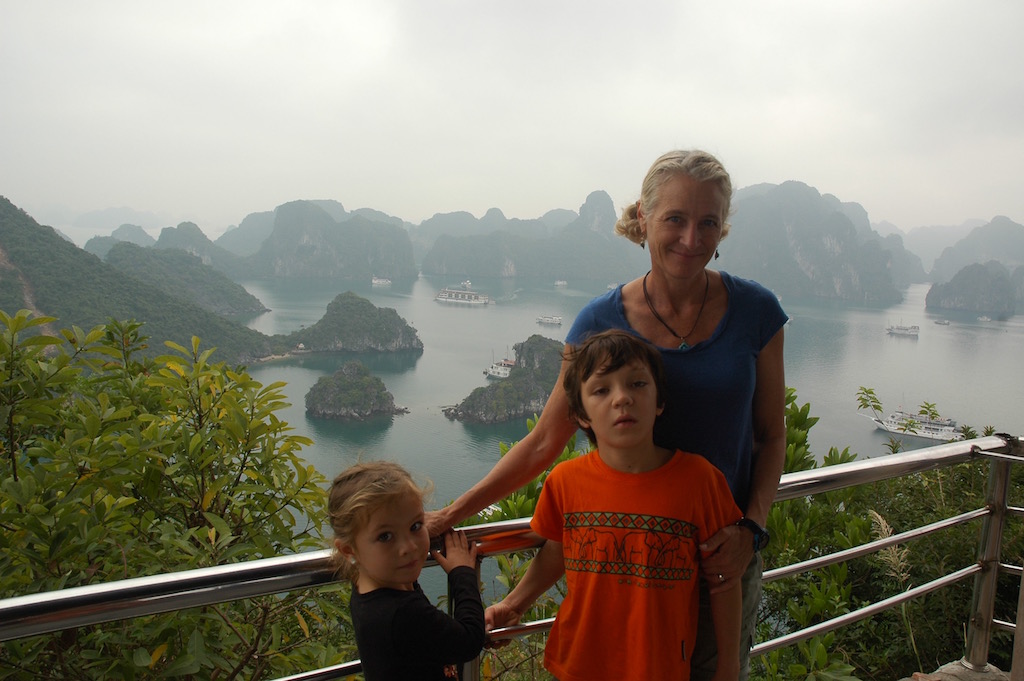 We were in the process of getting rid of our house and almost all of our possessions, and just a couple weeks shy of taking off on our designated two-year trip around the world, when an acquaintance, a mother to one of my children's friends, said to me, "Traveling for one or two years? Hmm. Aren't you going to get bored?"
Inside my head, my jaw dropped. Bored is the last thing I figured I'd be. I imagined sweeping into a new city or country and getting stimulated by the fresh visuals alone. I envisioned the restaurants and cafes we would discover, all the various foods we might try, all the interesting people we might meet. I thought about the cultural lessons we would get, in language, story, history and tradition; all the phenomenal sites we would visit, the diverse landscapes we would explore, the adventures we would have, riding elephants, driving scooters, snorkeling reefs.
I also thought about the homeschooling we planned for our kids and our administrative tasks, such as checking our virtual mail, managing our finances, and making all our travel arrangements (securing visas, booking lodging, reserving transportation, scheduling tours).
And finally, there were our own, personal ambitions: I planned to work part-time here and there along the way, develop and write our travel blog, fuss over our photos, keep in touch with friends. Pierre and I both wanted to read more, continue being active in sports, and most importantly, spend some true quality time with our kids.
We would be busy!
Travel Is Not for Everyone
But then I realized two important things. First, the sort of long-term travel we had in mind is not for everyone. Not everyone, like us, re-arranges their entire house or apartment every six months just to simulate change, or takes off on active vacations every chance they get.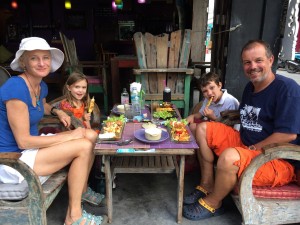 I realized there are people for which the whole idea of travel, even the thought of it, is exhausting. All that luggage to carry! All that new information to digest! All that planning to do! Or, there was once a time for travel, but that time is not now.  All these people want to do now is curl up in the warm, comfortable, reassuring lives they've created for themselves and drink deeply from that.
And let me say this out loud: THERE IS NOTHING WRONG WITH THAT! The friend who assumed I'd be bored is a high-achieving physician. Her work is challenging, stimulating, and very rewarding to her, and it's not the type of work she can take on the road even if she wanted to. Why would she want to be anywhere else? It took her years to get where she is, and I get that.
Travel Is Not Vacation
The second thing I realized is that many people mistake travel for vacation. When we told people about our plans to travel around the world, they assumed we were going on a long, if not permanent, vacation.
But travel is not vacation. Vacation is a good book by the pool with an umbrella drink close by. Vacation is trying to see all the sights in a single day or playing on the beach with the kids or riding bikes through quaint villages. In other words, vacation is a respite from your regular life, a rest or escape. Nothing wrong with that, either. But…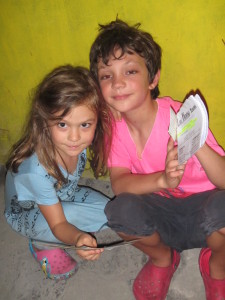 Travel, on the other hand, is not an escape. Nor is it a respite or even a rest, necessarily. Travel is instead a lifestyle choice. It is about agreeing from the start to get involved in another culture, and learn and grow from it. It's about eating at the local restaurants and taking the local buses and at least attempting a few words in the local language. It's about meeting the locals and learning and absorbing some of their history, culture and traditions. It's about seeing all the sights, too! And having adventures! But doing it all in the context that this is your day to day life.
And for us, that includes homeschooling our kids and my working on a consulting project and us taking care of our administrative tasks and having "down" time here and there just to absorb all that we see and experience.
So, I fully understand the idea of being bored from a vacation. My favorite travel writer of all time is Paul Theroux, and he wrote, "I hate vacations. I hate them. I have no fun on them. I get nothing done. People sit and relax, but I don't want to relax. I want to see something. Sit down and have a massage, have a spa, have a cupcake—I go nuts. If I want to relax, I go home." I hear you, Paul!
We are not on vacation, folks, we are traveling the world. It is a dream. We love it, and we feel privileged and grateful that we get to do it—even though those croaking frogs, which sound like barking dogs with, um, frogs in their throats, outside our window tonight here in Hue, Vietnam are driving me crazy, I am loving the experience.
This blog post, including photos, is copyrighted (c) 2016 by Cindy Bailey and is an original publication of www.mylittlevagabonds.com. Please join us on Twitter and Facebook. Happy travels!