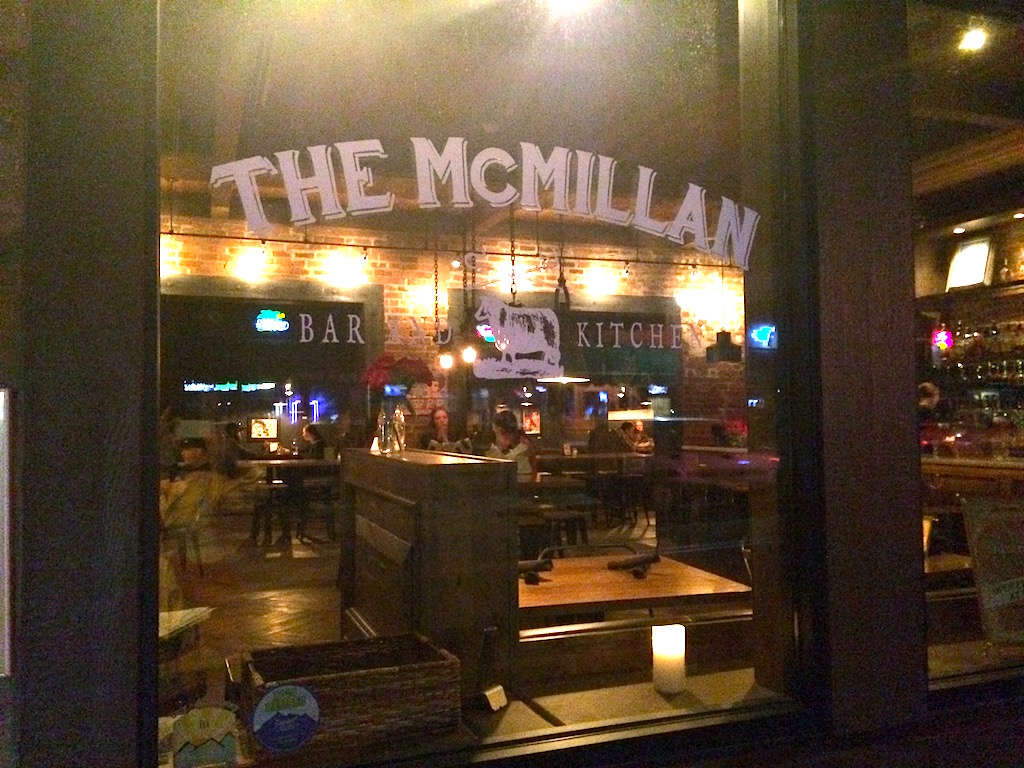 Right off the fabled Route 66, Flagstaff is in a convenient location for exploring the area, with the Grand Canyon about an hour and a half north; the cute, historic town of Williams less than 40 minutes to the east; and the gorgeous, red-rock town of Sedona less than an hour south—and I recommend seeing all three of those places.
Flagstaff knows people pass through on their travels, so you'll find plenty of public laundromats here, as well as diners and cafes. Flagstaff also has a good-sized, historic downtown right by the train crossing, with plenty of restaurants, bars, cafes, boutiques, and more outdoor gear stores in any one place than I've ever seen.
Here are my Flagstaff finds in historic downtown:
Peace Surplus – Of all those outdoor sports stores, this one is by far my favorite, with the best selection of camping gear and outdoor clothing and shoes and much more.
Pato Thai Cuisine – Authentic Thai food; huge selection of traditional dishes, such as Pad Thai, green curry, Pad-See-Ewe; great service; decent prices; nice atmosphere. We loved it!
Flagstaff Brewing Company, which has a nice patio terrace and serves good food, too.
McMillan Bar and Kitchen – looks very cool; didn't eat here, though.
Collins Irish Pub – looks very cool; didn't drink here, though.
Fire Creek Coffee Company right on Route 66 – It has a large interior space with art on the walls. Coffee and tea are served up front, and beer and wine are served in the back, where they also have a stage. They have live music or poetry slams every night.  Came during the day, would have loved to come back at night.
Steep – a fun, special kind of tea house.
Flag Buzz – a cafe, serving coffee and tea.
Rendezvous Bar and Café – part of a historic hotel, a nice place to hang out if you're passing through. They say: "Coffee house by day, martini bar by night."
Flagstaff finds outside of downtown (in eastern Flagstaff):
Babies to Kids – a unique, special toy store (and baby gear shop and children's book store and

Babies to Kids shop

maternity clothing shop and kids pottery painting studio and more) located in a half deserted mini-mall. This place is amazing! They have everything, including educational workbooks, toys, train sets, crafts, and much more. There's a small train that rides through the place and you can bring your kids here to paint a mug. Our kids loved it!

Mike and Rhonda's Place – this casual restaurant/diner located in the same mini-mall as a laundromat offers an awesome selection of food, good prices, huge portions, and great service. Especially great for breakfast.

Filling up at Mike & Rhonda's

Miz Liz's off Route 66 – fun Route 66 diner, serving delicious comfort food. Excellent burgers!
Hurst's Firestone Tire and Auto Repair – I had to include this place because most people road trip through Flagstaff, and their cars are important! Ours was making an odd sound, so we drove to Flagstaff to get it checked out. The owner, Bob, gave us great service! He was upfront about our needs and replaced our two front tires, which resolved the problem. He also checked our brakes and transmission, just to be sure, and both were fine. And all for a very decent price (about half of what it would have cost us back in the Bay Area). You can trust Bob!
Happy travels.