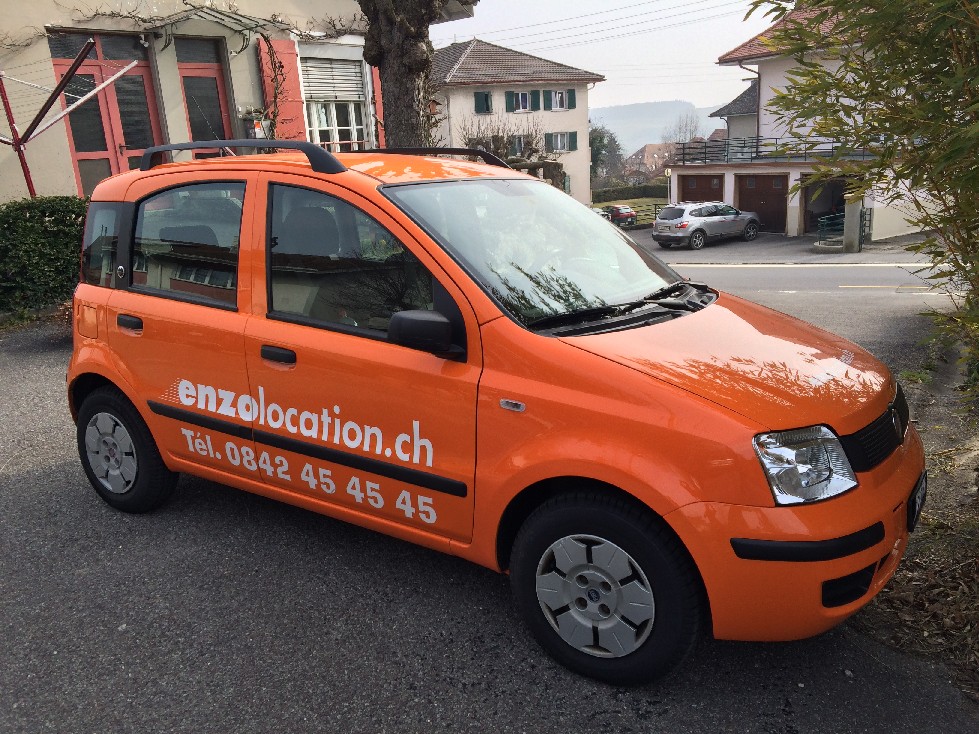 Our guidebook clearly states "a car is useless in Granada." Why we thought we knew better than the guidebook writer, I do not know. It had something to do with the logic that, well, we have a car, we might as well use it. So we did indeed take our car into Granada. Twice. And we paid for that mistake miserably both times.
We had booked a beautiful, furnished three-bedroom flat on the top floor of a three-story building (thanks to airbnb.com) in a tiny, hilly village outside of Granada called Alfacar. It was an easy 15 minute drive into Granada, our map told us, and the flat's owner said that buses could take us right into town.
We weren't sure exactly where the bus stops were, however, or which direction would be the one to take us into town. We also didn't know where in Granada to catch the bus back. (All excuses, really; we could have found the answers.) We just thought, since it's our first time, let's just take the car to the edge of the city and go from there. We could find out about the buses while there too.
So, at 11:00 a.m., the earliest we could gather our butts and get out the door, our four-member family jumped into the tiny, bright orange car we rented in Switzerland and headed to Granada. I had on me an old map of the city that the owner had left out for guests. We thought we'd just park at the first public parking available, the big P on my map.
Did I Mention the Map Was Old?
Little did we know that there were in fact three public parking lots available closer to the edge of the city, and in fact the one we were shooting for, located at Mercado San Agustin, was actually in the center of town.
It shouldn't have surprised us that the streets were packed. Eventually, we found our way onto Gran Via Boulevard and started rubber-necking for the public parking sign.
That's when we noticed something weird: we were surrounded by taxis, lots of them. Looking for clues, we finally saw the signs. Apparently, only taxis and busses are allowed on all the main boulevards in Granada between 7:30 a.m. and 10:30 p.m., basically all day. All other cars get relegated to the mostly one-lane (if not always one-way), cobble-stoned, twisting streets. Lucky us.
We decided to act like the idiot tourists we were at that moment and stay put until we saw the P sign. We finally did, but with all the one-way streets, it took us a few tries before we at last reached the garage entrance.
With a huge sigh of relief, we turned on our blinker and started to enter. But wait! We slammed on the breaks. A white van was pulling out of the garage where we intended to enter.
Going Out through the In Door
We let him go, then studied the entrance. The sign clearly said "Parking" with an arrow pointing into the garage. We laughed and shook our heads. Oh, those silly Spaniards, taking shortcuts, going out through the in door.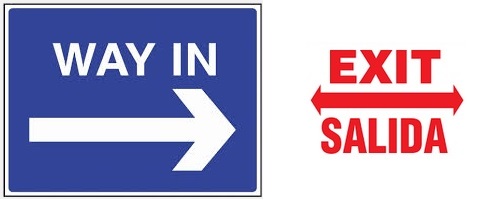 We turned into the one-lane entrance, took a ticket, watched the gate lift, and then proceeded down into the garage. When we reached the first floor, however, we were met head-on by an SUV. One of us would have to back up to let the other by. There just happened to be a disabled parking spot right there, so we backed into that, and in fact stayed there. (Pierre has a disabled sticker, no thanks to a rock climbing accident years ago.)
We remained confused, though. A look at the wall gave us the answer. One sign said, "Parking" with an arrow pointing into the garage, and another sign just below it said, "Salida" ("Exit") with an arrow pointing out of the garage. So, it turned out that the entrance and exit were one and the same! It was no longer, "Oh those silly Spaniards"; but now, "Oh, those crazy Spaniards!"
Time on the clock: 11:45. So much for 15 minutes!
When we returned to our car at 5:30 p.m. after a full day, the parking cost us 11 Euros. The bus, we found out later, would have cost us a little more than one Euro for those of us over age 4 (less than 4 Euros total), and would have taken us 15 minutes.
Making the Same Mistake Twice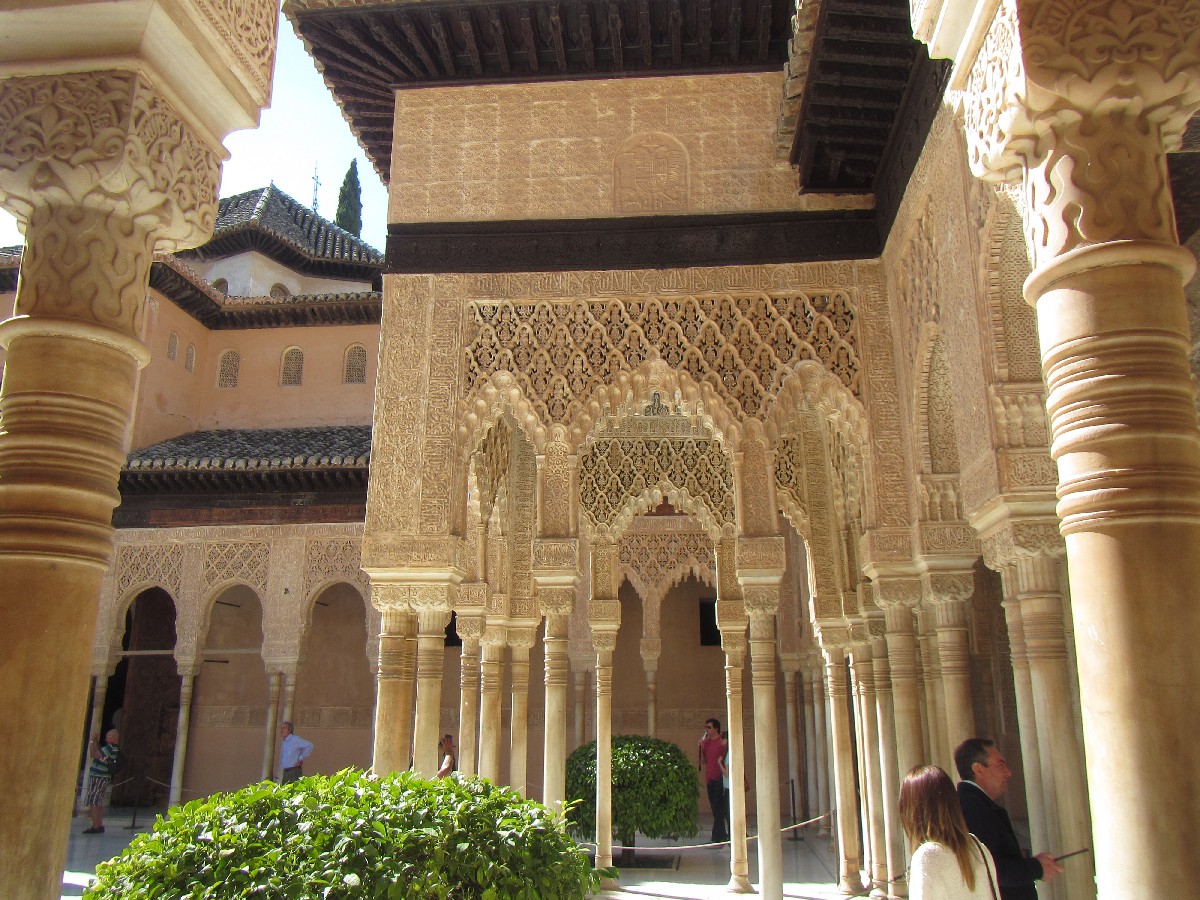 So, how could we have made the mistake of taking our car into Granada a second time? The logic that defeated us was this: On this day we wanted specifically to see Alhambra, the most visited site in all of Spain and without doubt a must see. Alhambra is located in the north-east corner of the city at the edge, and they have five parking lots available. Our thinking: There's plenty of parking, and it's on the outskirts. If we drive, we could go around the city (not in it), arrive directly at the parking, see Alhambra, be happy, go home.
This time, we set up our GPS to get us there. Our mistake: we didn't check the route "Dave" our GPS voice chose for us before we got in the car. We struggled to get out the door earlier, and did make it out by 10:00 a.m. We followed Dave's directions until we realized, slowly at first, and then suddenly, that Dave was taking us directly through the city of Granada to get to Alhambra on the other side!
This time we got off of the main boulevards Dave wanted us to take because, as we already knew, they were for taxis only, and we attempted to negotiate the twisting, turning cobblestoned streets. We even drove up Carrero del Darro, a tiny street with a small river on one side and Arabic merchants selling gorgeous goods on the other, forcing strolling tourists off to the side.
After what seemed like an infinity of this, we both lost it. I said, "Just get us out of the city. We need to start over." We turned Dave off and followed our instincts back to the freeway.
Pierre remembered seeing a pink tourist sign on the freeway for Alhambra, which was our salvation, as we were able to locate these signs. We followed them right to the parking lots we wanted. We parked and waited in line for tickets to Alhambra.
Time on the clock: 11:17 a.m. It took us one hour and almost 20 minutes to get to our destination, which was just 15 minutes away.
Another bite: After waiting in line for 40 minutes, with just about 20 people in front of us, the loud speaker came on to announce that they had sold out of tickets for that day, to please come back the next day and try again. Bummer.
We did, however, get to explore the nearby Albaicin neighborhood, which was both beautiful and rich in culture and good food. We would also rise before dawn one morning to get to the ticket office by 8:00 a.m. and successfully secure tickets to Alhambra for that day.
Other Mistakes Not to Make
Footwear Matters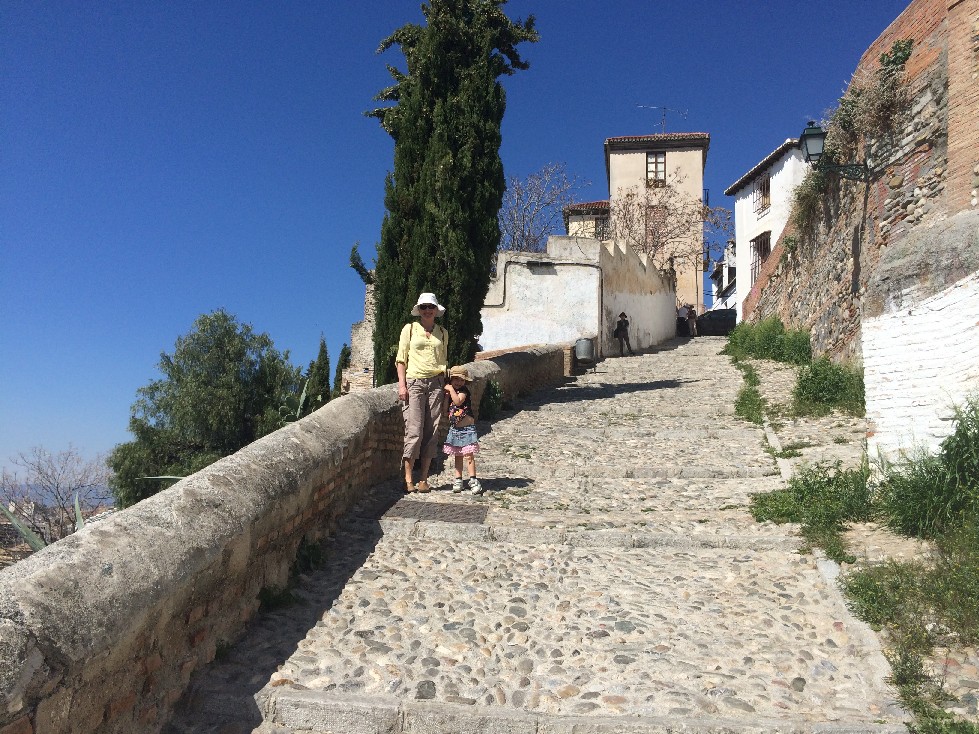 Don't wear flimsy sandals, as I did, simply because they look good and match your outfit. For Granada, you need thick soles and lots of traction. Most streets and sidewalks are made of cobblestone, or otherwise, marble. The texture of the cobblestones is lumpy on the feet, and because they're worn down, they're slippery. I'm not the only one who slipped and almost fell (more than once). The best shoes are those that grab!
Spanish Food Does Not Equal Tapas
Another mistake. Don't confuse tapas with other types of Spanish food. When we think of Spanish food, we automatically think: Tapas!! But, as we would learn, not every restaurant is a tapas bar. Also, it's helpful to know the difference between "raciones" (portions) and "tapas" (snacks). Not knowing the difference, or in general how the food works in Spain, led us to order way too much food and overeat.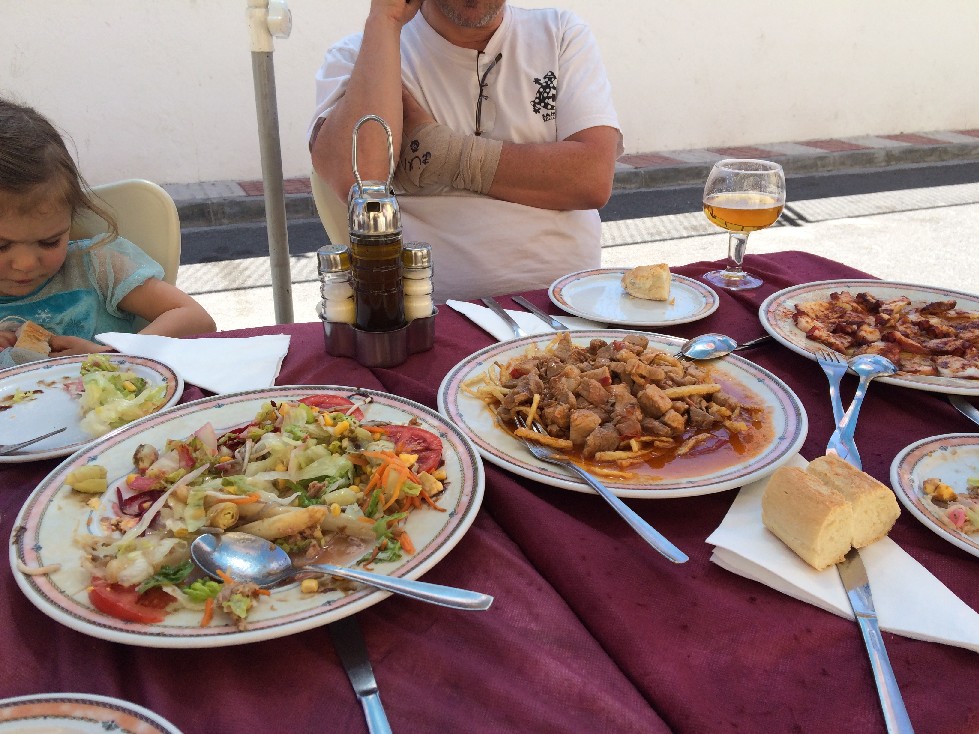 Raciones are big portions of a dish that you can share with others. Tapas are small snacks. In some regions of Spain, notably in Granada, you get free tapas with the beer or wine you order. Tapas could be a plate of olives or a dish of fried anchovies or a small skewer of meats.
In Granada, almost every restaurant served some sort of dish of the house, just by ordering a meal or drink. Before we figured this out, we had too much food on our hands, which of course, we had to eat.
So, one final lesson: If you can, stop eating so much!
For more on Spanish food, I found this list helpful.
For what you SHOULD DO in Granada, see my other blog post.